First course: salad. It is simple, but delicious. Second course: horse meat!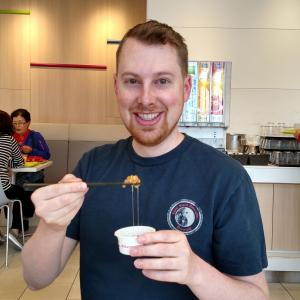 There are many wonderful culinary treats that come from soybeans. Natto is not one of them.
Japan is very good at fermentation and it is very good at using soybeans. So it is reasonable to put them together. After all, this is how we get soy sauce!
Soy sauce is uniform in texture and easy to love with a savory flavor. Natto is the opposite.
Continue reading

"To Eat or Natto Eat"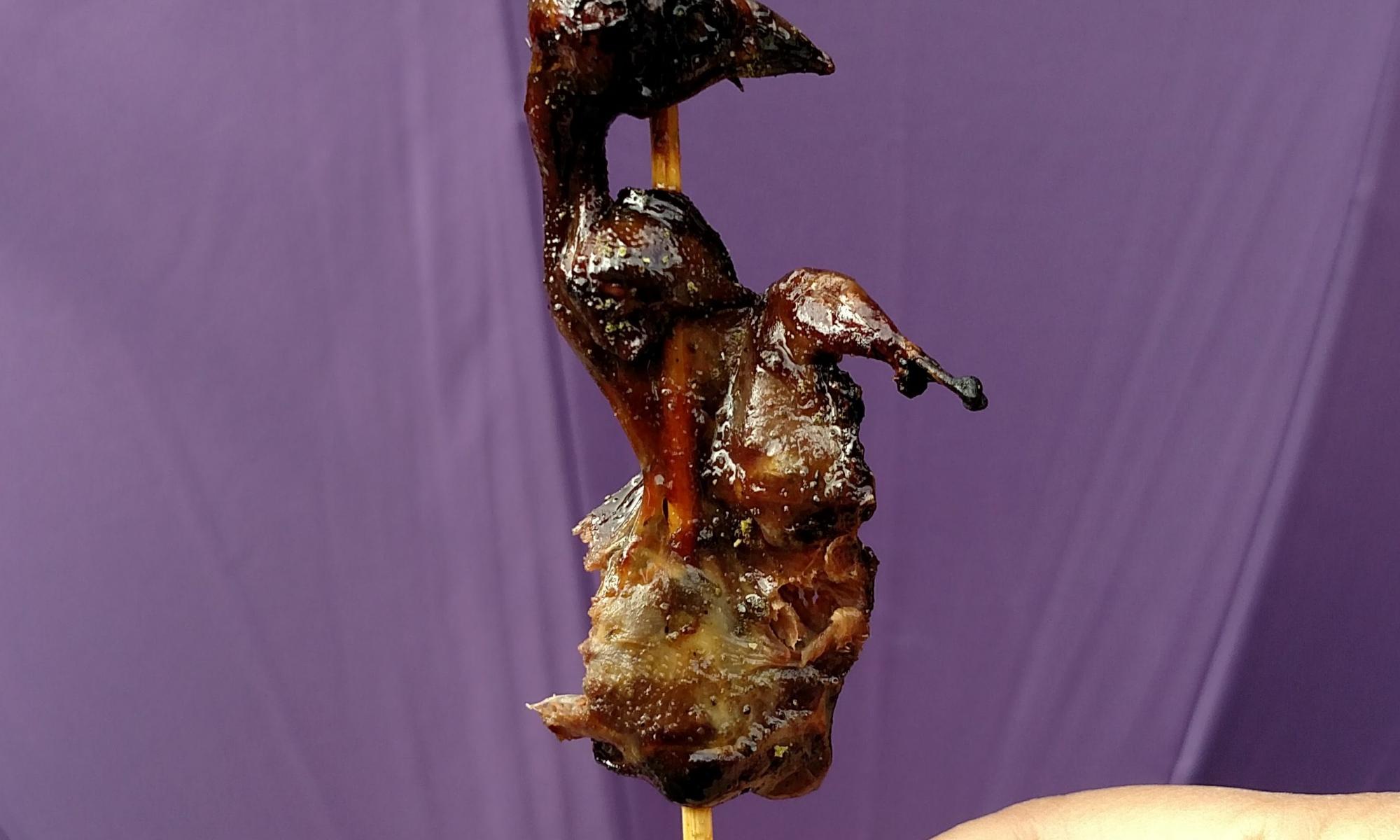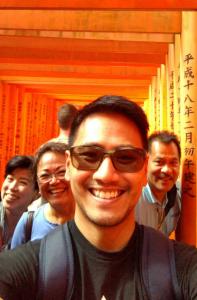 Fushimi Inari Shrine is famous for its thousands of torii gates. They form tunnel like paths on naturally picturesque grounds. The entire place is a fantastic photo opportunity and I do not hesitate to take my own. Look how happy we are to be here!
The title of this post says 'Sparrow' instead of 'Shrine'. This is no mistake. You can buy cooked sparrow in the streets right outside! Continue reading "Fushimi Inari Sparrow"